A Rather Curious Engagement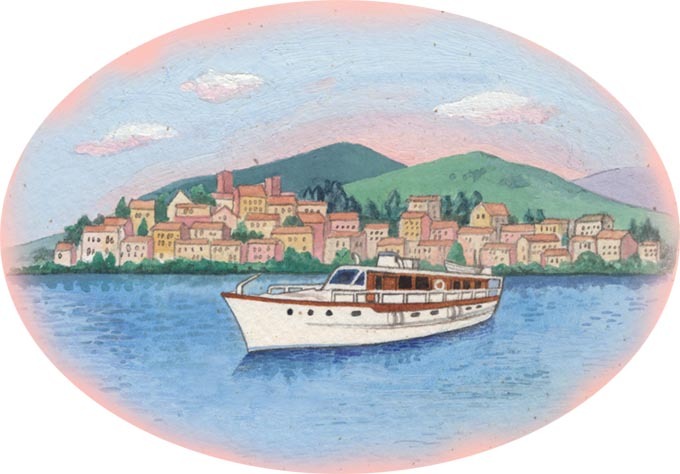 SUMMARY of the novel:

Penny has the London apartment, the classic car, the villa in France, the fabulous bank account, and a great guy to share them with. So everything's perfect, right? Er, well...

Pursued by gigolos, gold-diggers, an ex-wife, and highly aggressive salesmen, all chasing after their millions, freelancer-turned-heiress Penny and her boyfriend Jeremy decide to take a whole summer off and sock away most of their inheritance. But they allow themselves one big splurge from their wish list—and that's where all the trouble begins.

At an auction on the French Riviera, Penny and Jeremy win much more than they bargain for, as they uncover a centuries-old rivalry involving the theft of a strange, priceless treasure linked to Beethoven's Germany. Investigating everything from a luxurious 1920s yacht on the Mediterranean, to the legendary superstitions of the island of Corsica, right up to a castle on Lake Como, Italy, Penny and Jeremy track down a mysterious, elderly count whose fractured memory may hold the pieces to this fascinating historical puzzle.