Contact Page / Readers' Corner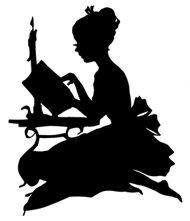 If you'd like to contact the author, use the form on this page to e-mail CA Belmond. You can discuss your experience of reading the "Rather" books, or let her know if you have a book club.
Recently, readers of the "Rather" series compared notes about their favorite scenes in the novels, and their top picks of actors for a movie adaptation. Feel free to let us know: Who do you see as Penny and Jeremy?

The reason I love the "Rather" books is that they contain all the madcap joie de vivre of a '30s romantic comedy updated quite nicely to our era, set against the beautiful backdrop of European glamour. I love the interactions with Penny and Jeremy, especially as they are driving around in that delightful antique car that Penny inherited. I especially like the party scenes, and the description of the house in France; and the yacht in A Rather Curious Engagement. Reading the books has been like taking a European vacation with a little romance, mystery and suspense thrown in for good measure. I thought it was just me, but I sent the books to a friend of mine as a gift, and she loved them too, for much the same reasons! If this book series becomes a movie, (and I hope it will), I could see Jude Law or Jonathan Firth playing Jeremy. Isla Fisher or Amy Adams could play Penny. Hey! I'd love to see Anne Hathaway and Jeremy Northam play the parts of Penny and Jeremy, for that matter. But, ooh, the possibilities for fun casting are making me happy even as I type this! --(Marianne Evensen, Southern California)

The "Rather" novels remind me of a classier time, and how history is an on-going relationship in all our lives. My favorite scene is in A Rather Charming Invitation when Jeremy's miniature train "delivers" the perfect martini in order to make up after one of their (infrequent) spats. It would be wonderful to have a well-made movie depicting our "charming" couple, Penny and Jeremy. I'd like to see Amy Adams and Matthew Bomer in the lead roles. I also especially like the character Rollo. These novels make you forget the "real world" and they transport you into a world of bliss and laughter.-- (Kathleen Bassett Cramer, Vermont)
I've loved the books since the beginning, and only want Belmond to write more. My favorite scene in the "Rather" novels is in A Rather Lovely Inheritance, right after Penny and Jeremy get the painting back and Penny lets Jeremy know who he is and where he is from. He doesn't have to protect himself from her anymore and they kiss for the first time. I am always able to escape into the novels--I feel like I have been to the places that Belmond describes. It could be a very true story with the characters, who seem very real; and the plot of the story just keeps you guessing and wanting more. I'd like Scarlett Johansson and Steven Strait to play the parts of Penny and Jeremy. --(Kristy Vickery, Alabama.)
Penny is such a "real" and lovable heroine that she feels like a close friend. Someone that I grow closer to with each book, and I could never feel envious of her good fortune. My favorite scene is in chapter Thirty-Four of A Rather Curious Engagement when Jeremy and Penny get to take their yacht, Penelope's Dream, out for the first time after it had been renovated. Wow -- what an experience...a dream come true. For a "Rather" movie, I'd like Amy Adams and Gerard Butler to play Penny and Jeremy. --(Peggy Prior, Texas.)
These novels are very inventive! My favorite scene is in A Rather Charming Invitation, when Jeremy was gambling in Monte Carlo against a villain who could barely contain himself with greed. The "Rather" series would make terrific movies. The stars that come to mind to play Penny and Jeremy are Jennifer Aniston and Hugh Grant. -- (Sarah S., Washington)
In A Rather Lovely Inheritance when Penny and Jeremy are traveling for the first time to the villa on the "moyenne corniche" road, Penny's reaction to the views was exactly like my own, and I was transported back to the exact moment in which I first experienced those sights. I couldn't put the books down-- I loved the settings, the banter and the "old-fashioned" yet very current relationship between Penny and Jeremy and their adventures. If the "Rather" novels become a movie I would like to see Amy Adams play Penny and Rupert Friend play Jeremy. LOVED THE BOOKS. CAN HARDLY WAIT FOR MORE!! --(Wanda Wolters from Redmond, Washington.)

I love the "Rather" books because they are neither "chicklit", "romance", or "mystery". They're great books with a likeable heroine who isn't whiny, conniving, or needy. She's a character you can picture yourself as, and that's what makes these books so great. My favorite scene is when Penny and Jeremy steal the treasure back from Rollo in A Rather Lovely Inheritance. It was amusing the way Penny and Jeremy bantered back and forth over the mobile phones and then nearly lost the chance to reclaim their legacy! For a film based on these novels, I can see Maggie Gyllenhaal and Henry Cavill playing the parts of Penny and Jeremy. --(Liz C., New York.)
I was enthralled with the entire novel A Rather Charming Invitation and the whole series, too! The reason I love these books is—who doesn't love a great romantic/suspense read? Then top that off with a sense of classic English style, and an inheritance dream-come-true, along with yachts, crime and the French Riviera—and you have the ambiance and charm for a delectable read! I'd love to see a movie version with Megan Follows as Penny. -- (Peggy Smith, Washington State)
I love the locations Penny and Jeremy go to...the exotic lifestyle and the wonderful way it is all tied together to keep you entranced all night long. I could finish the books in one night sometimes; I hate to put them down, and cannot wait for the new one to come out. My favorite scene is in A Rather Curious Engagement, at Lake Como in the castle with the Count (and the scenes on the yacht were great, too). For the movie, I'd like Brad Pitt as Jeremy, and Julia Roberts as Penny. --(Ann Tidd, New York.)
My favorite scene is in A Rather Lovely Inheritance with the beautiful unspoken communication as a grandfather cuts up pieces of fruit to feed to his grandson. These books provide insight to the human condition, but also give us grace, and even the villains are given grace. For the movie, I see Anne Hathaway, (girl next door type) and James McAvoy playing the parts of Penny and Jeremy. --(Kathryn Eaton, Alabama.)
The "Rather" novels take me into a fantasy land of living the rich life and living abroad in beautiful places. I also love that they mention classical music. My favorite scene is in the second novel, A Rather Curious Engagement, when the Beethoven expert realized that the music on the scrap of paper was a never heard before variation and theme from Beethoven's 3rd Symphony, the Eroica. If this series becomes a movie, I'd like Amy Adams and Hugh Grant to play Penny and Jeremy. --(Diane Poff from Philadelphia, Pennsylvania.)
I had several favorite scenes in the "Rather" novels: One was when we discover through Jeremy's mother that Penny isn't related to Jeremy in A Rather Lovely Inheritance. Also, when Penny's parents are cooking in her apartment. And, when the ex-wife shows up. The characters are so quirky and funny, and the descriptions transport you to lovely locales. I felt like I was on vacation. For a movie based on this series, I'd like to see Cameron Diaz or Ann Hathaway, and Gerard Butler or James McAvoy play the roles of Penny and Jeremy. --(Nikki Gusmar, Pennsylvania.)

Penny and Jeremy are the ideal hero and heroine! Although they have their respective moments of selfishness, they always come back to play the good guy. I loved the growing relationship between Penny and Jeremy even when you think the odds are stacked against them. My favorite scene is in A Rather Curious Engagement; I loved when Penny and Jeremy finally travel to Lake Como to meet the Count. He seems so excited to have company, even if he can't remember why he should know them. For the "Rather" movie, I like Jennifer Garner and Ben Affleck for the roles of Penny and Jeremy. --(Savannah B. from Denver, Colorado.)
I am so grateful to my best friend who recently shared these books with me! C.A. Belmond has such wonderfully descriptive writing that even for those of us that may normally be challenged in visualizing a place, she takes you right along with her. You are transported to the places and adventures that Penny and Jeremy are on. My favorite scene is when Penny and Jeremy discover the treasure she inherited, in A Rather Lovely Inheritance. If this book series becomes a movie, I'd love for Natalie Portman, or Debra Messing, or an older version of Abigail Bresden play Penny; and Dermot Mulroney, or Hugh Grant, or John Cusack to play Jeremy. --(Karen J. Harpole, California.)
I love the ambiance and delightful relationships that Belmond creates so well in these books. She does such an amazing job in recreating so many wonderful locations that it's hard to pick just one favorite scene, but if I had to I'd say these three: the Lake Como scenes (I could actually feel the change in the wind that Belmond described) and the ones with "Penelope's Dream" (their vintage yacht) in A Rather Curious Engagement; and the scenes of the villa in Antibes in the whole series. Can a movie totally capture all these amazing hours of delight with Penny and Jeremy? I would suggest Anne Hathaway or Emily Watson to play Penny, and George Clooney or Patrick Dempsey as Jeremy. And Emma Thompson to star as Great-Aunt Penelope!—(Kathleen from upstate New York)


I have way too many favorite moments in the "Rather" novels, but the scene in A Rather Lovely Inheritance where Penny goes to a salon and breaks out in hives, and then gets wet after being fixed up, makes me laugh. We have all had days like that. These books have it all...romance, laughter, intrigue, adventure. In a movie based on this series, I'd like to see Gwyneth Paltrow and Christian Bale play the parts of Penny and Jeremy. --(Sandy Stevens from Virginia, USA.)
I love these likeable characters, and the light but entertaining stories with a little mystery and a little romance, and the lovely (no pun intended) story settings, which all = fun reading! My favorite scene is at the ending of A Rather Curious Engagement, where the Lion is found and its secrets revealed. If the "Rather" novels become a movie, I would like Amy Adams and Paul Rudd to play the parts of Penny and Jeremy. --(Gail R., Wisconsin.)

My favorite scene is when Penny and Jeremy are at the hotel in Monte Carlo in A Rather Lovely Inheritance, and also when Penny is in Rollo's hotel room to recover the treasure that Rollo had stolen from her. She ended up under the bed....hysterical! The reason I love these books is all of the background given about the ambience, food, wine, art/culture and history on all of the places they visit, and how this information is enmeshed, making the story credible and hard to put down. I also appreciate the details on the relationships between families over the course of generations....outstanding! For a "Rather" movie, I'd like Brad Pitt and Rachel Weisz as Penny and Jeremy. --(Patricia Gonzalez, Florida.)
I love these books is because of the beautiful descriptions of the settings and events, and the interaction between Penny and Jeremy, in that they really try to be understanding and fair with each other's backgrounds and viewpoints, and love the same things I do--each other, history, vintage, antiques, etc., etc. My favorite scene in the "Rather" novels is--well, I can't just choose one, there are too many wonderful sections I enjoy!! Among my many favorites is the scene in A Rather Curious Engagement when Jeremy proposes to Penny at Lake Como. Then, my very favorite phrase is the second sentence in Chapter 45: "...the stars woke up and rubbed their eyes and peered down at the twinkling gems on my finger." Incredible!! For a movie, I'd like to see Anne Hathaway and Tobey Maguire play the parts of Penny and Jeremy. I really wish I could adequately explain how VERY MUCH I still enjoy these books—I look forward to reading each one for a third time!—and I SO hope C.A. continues to write about Penny's and Jeremy's adventures in her very wonderful prose!! THANK YOU, C.A.!! --(Silvi Millard from Dallas, Texas.)
The "Rather" novels make you feel like you are on a real summer holiday on a great location (France, Italy), with the main characters in a funny, romantic and mysterious adventure! My favorite scene is in A Rather Lovely Inheritance, the part when Penny and Jeremy find out more about the history of the antique car, and what it hides. (But to be honest, every part was favorite!) If this series becomes a movie, I'd like to see Amy Adams (Giselle from "Enchanted") and Eric McCormack (Will from "Will and Grace") playing Penny and Jeremy. --(Marjolein Balm from The Netherlands.)

In these "Rather" novels, the author writes in such a lovely manner that you are drawn into the book and characters from the first paragraph. My favorite scenes are from A Rather Lovely Inheritance when Penelope realizes that Jeremy is not related to her. And, from A Rather Curious Engagement, the beginning of Chapter Two which describes how "the American heiress" tracks down her English legacy. This describes the total inheritance that Penny has received. I love fairy tales and this is such a romantic fairy tale that you cannot put the book down. For the movie, I'd like a rematch from Pride and Prejudice with Keira Knightley and Matthew Macfadyen as Penny and Jeremy. --(Betty M. from Georgia, USA.)
I love these books because the characters are utterly charming and very interesting too. The interaction between the male and female lead is terrific. And fun things happen to them all the time. My favorite scene in the "Rather" novels is probably anytime that Penny is in the amazing London flat. If this book series becomes a movie, I'd like Amy Adams to play the part of Penny. --(Ann Fonfa, Florida.)
What I love in the "Rather" novels are all the twists and turns in the plot, but mostly the byplay between Penny and Jeremy. My favorite scene is when they find the artwork in A Rather Lovely Inheritance. Also, when Penny inherits the apartment. For the movie, I'd like Hugh Jackman and Kate Winslet play the parts of Penny and Jeremy. --(Louise Schuman from Fountain Valley, California.)
My favorite scene in the "Rather" novels is the Lake Como scene in A Rather Curious Engagement. I love the vivid descriptions and the settings for all of the action in these books. It makes me feel as if I'm right there with them. In a movie based on these books, I'd pick Amy Adams and James Marsden to play the parts of Penny and Jeremy. --(Casey C., Alabama.)