A Rather Remarkable Homecoming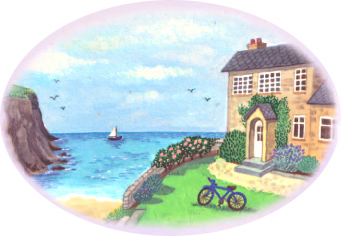 SUMMARY of the novel:


American heiress Penny Nichols and her English hero Jeremy Laidley are returning to London from their honeymoon, only to be greeted by emissaries of Prince Charles, who has a special assignment for them. His Royal Highness wants the eccentric firm of Nichols & Laidley Ltd. to solve an historical mystery in Cornwall, England in the hopes of rescuing the charming village where Penny and Jeremy first met as kids. A property developer is bulldozing his way across the seacoast's countryside, leaving no stone--nor favorite landmark--unturned. Now the only hope for rescuing their own personal Camelot is for our adventurous duo to solve an Elizabethan riddle, leading to a far greater quest than they bargained for.

Amid Celtic lore and tales of Shakespeare, smugglers and shipwrecks, Penny and Jeremy contend with an eccentric cast of locals: a posh restauranteur, a bird-watching earl, a vain actor, a New Age farmer, a rebel rock-and-roller, and a band of determined "eco-warriors". Tracing the history of the area, our intrepid pair follows the trail to the lush island of Madeira and the legends of Tintagel, in a race against time to find the astounding truth . . . before the wrecking ball strikes.